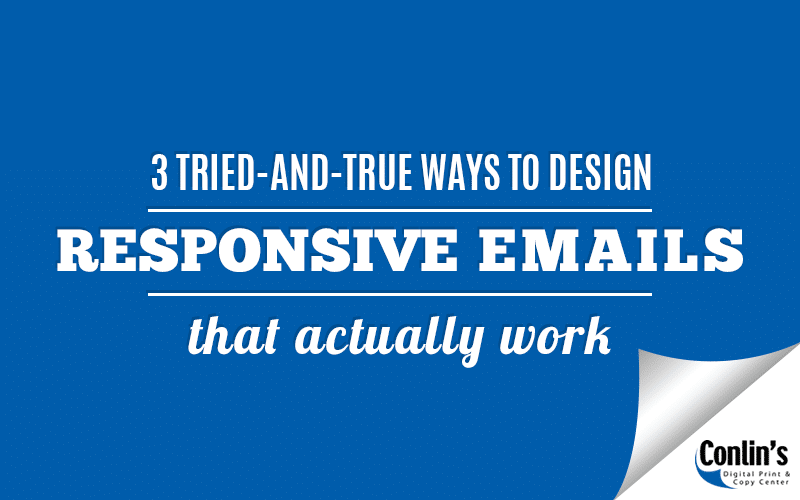 Nowadays, about 65% of all emails are opened on a mobile device. That means that it's more important than ever that your company emails are mobile responsive. If your email looks terrible on an iPhone, chances are your recipient isn't going to take the time to read it.
The problem is, designing mobile-responsive email templates presents a challenge for even the most seasoned web designer. The rules of HTML for email are a bit different than they are for web. Add to this problem the fact that there is a huge variation between the way different email clients render emails (Microsoft Outlook is notorious for being a pain in the you-know-what when it comes to creating mobile-friendly designs).
Fortunately, there ARE some good options available for creating mobile email templates that actually work. Here are three that I've used in the past — no matter what skill level you're at, there's an option that works for you!
1. If you're a coder…
If you have programming expertise (or you want full customization and you're willing to hire someone to build a template for you), Zurb's Foundation for Emails is a wonderful resource.
Zurb's email resources provide a framework for building responsive email templates that has been tested in the most popular email clients (including Outlook). They have a variety of (FREE!) pre-built templates for download. I used the Marketing Template as a framework for Conlin's E-newsletter and E-blast. The template provides a starting point – just open the code in Dreamweaver (or whatever HTML editing tool you use) and customize it with your images, colors, and text to make it your own.
There's one more important step before you paste that code into your email – you've got to inline it first. This step is super important! If you don't inline your code, it won't render properly. Copy the entire HTML of the email, paste it into Zurb's inliner, click "Convert email", and then copy the resulting code into your email editor.
2. If you're not a coder…
ThemeForest is an online marketplace that sells themes and templates. They have a huge variety of responsive email templates available for purchase (the average price is around $19). This is a small investment for a template that works in mobile and can be reused over and over again.
Many of these templates come with their own template builder and are compatible with MailChimp. If you're using another email provider, you can simply download the resulting code and paste it where you need it.
3. If you really, really don't ever want to go near code (and you don't need as many options for customization)
MailChimp is a popular email provider (and it's free for the first 2,000 subscribers) that provides an easy-to-use email builder for you to create beautiful and responsive emails. It might give you a bit less control over the template, but with so many options, you can definitely create some beautiful branded emails using this tool. I highly recommend it for those with zero email experience.