By Lauren D'Alessandro, March 1, 2017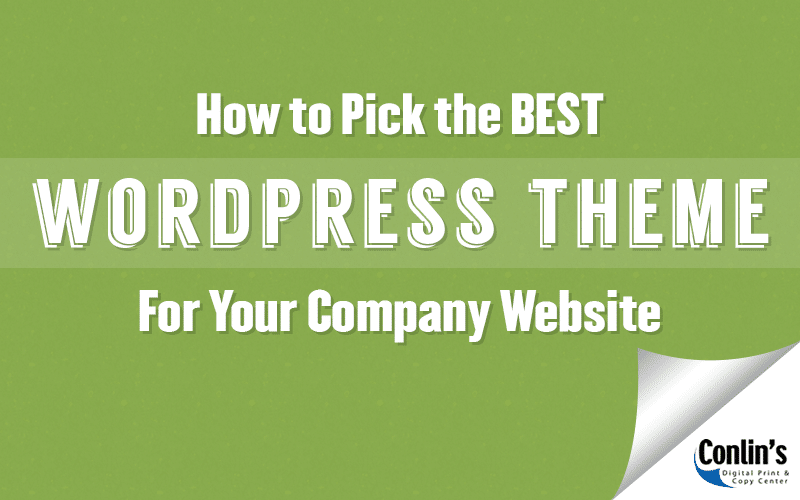 A professional, well-branded website is a must-have for businesses. If you're a new business, you might not want to invest thousands of dollars on custom web development. Fortunately, there's a much less expensive way to get a professional website with WordPress.
WordPress is hands-down my favorite CMS (content management system) for web design. The interface is so easy to use, and with a variety of free and paid options for plugins and themes, it's easy to put together a professional website with minimal coding experience.
Self Hosting vs WordPress.com
First things first: DON'T host your website on WordPress.com. You'll be limited to only a few available themes, so your customization options will be narrow. I highly recommend a self-hosted WordPress site.
Purchase a web-hosting plan with a company such as InMotion Hosting or GoDaddy and install WordPress to your site from your control panel. I'm not going to provide instructions on this because your web host should have plenty of tutorials and help available.
Pre-Made Themes vs Custom Web Development
For many businesses, it makes sense to hire a designer for custom web development. It's important that your website doesn't look like a standard template, and your design matters for usability reasons as well. Before you make a decision about this, you (or whomever is planning your website) will want to consider your business and your customers to decide what elements need to be included on your site.
For example, if your website users are primarily customers looking to book appointments, you'll want to make sure that your "Book Appointment" button is prominently displayed. If your customers often use your site to get directions to your location for their mobile phone's GPS, you'll want to make your location easy to find on mobile (and perhaps link it so that it opens up in their Google Maps when clicked).
Create a list of these important considerations before you decide on a theme vs custom development. Why? It's important that the functionality of your site is your highest priority. It can be tempting to save money by spending $50 on a theme, but it's only worth it if the theme has the elements you need. If your needs are simple and you are able to find a free or paid theme that's attractive and fits those needs, then by all means, go for it! But if your needs are very specific, you may need to hire a developer to create a custom site.
Where to Buy Themes
ThemeForest is a great place to purchase professionally designed themes for your webpage. These can easily be customized from the WordPress dashboard to include your logo and branding colors. Prices range anywhere from $20 to $350. When you consider the cost of hours of web development, it's not a bad deal at all!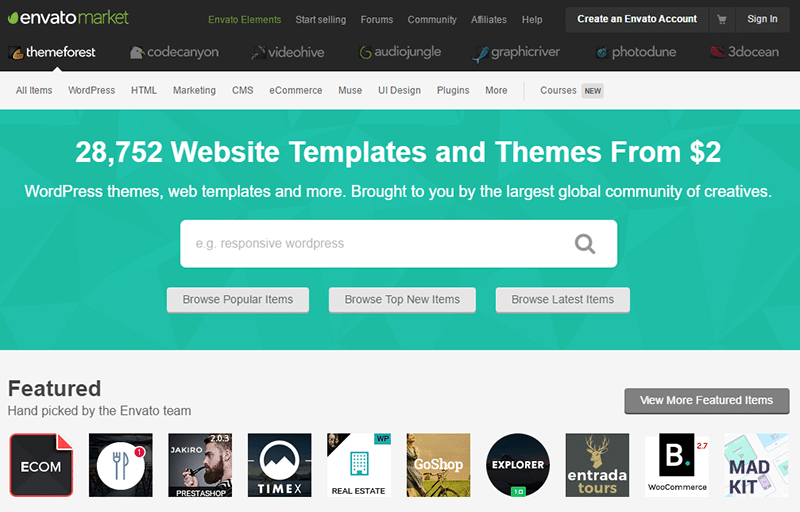 Questions to Ask When Theme Shopping
When shopping for a theme, it's important to know what features matter to you. Here are a few important questions to keep in mind on your search:
Is theme support available?
If you run into a problem with the theme, you need to know that the issue is going to get resolved. Be sure to read all the support information carefully so you know what is being offered and how long it lasts. If the theme has a support forum, read through some of the entries to see how recently the theme designer has posted and how quickly they respond to problems.
Does the theme have positive customer reviews?
The theme's reviews should help you further assess the quality of the theme and its support. If the theme owner has been unresponsive or the theme is full of bugs, it's likely that people have taken to the reviews section to complain about it.
Is the theme mobile responsive?
Nearly 40% of internet usage occurs on a mobile device. There's pretty much no reason to purchase a theme that isn't mobile ready! Make sure that "Mobile Responsive" is on the features list. If it isn't, don't even consider it.
Is the theme compatible with the most common browsers?
Make sure that the theme works with Firefox, Safari, Opera, Chrome, and the most recent several versions of Internet Explorer (the last three were IE9, IE10, IE11). If you know your audience to be not as up to date on technology, you may want to make sure your choice is compatible with even older versions of Internet Explorer.
Are the logo and color scheme fully customizable?
I've found that most themes let you customize the logo and color scheme, but it's important to double check that this is the case. You need to be able to fully customize the branding of your site, or else it will look generic and won't foster brand recognition.
A few other important terms to know:
Sticky Navigation (or Sticked Menu) is when the navigation menu stays at the top of the page, even when you scroll down. Sticky navigation isn't vital, but it can make browsing much faster, especially if your pages are long. It will save your visitor the trouble of having to scroll back to the top of a page to find the menu.
Grid Layout means that you can arrange your content as boxes on a grid system, rather than have the text stretch across the page (see image below). This can make your pages attractive and easier to read, especially if you are using a full-width layout.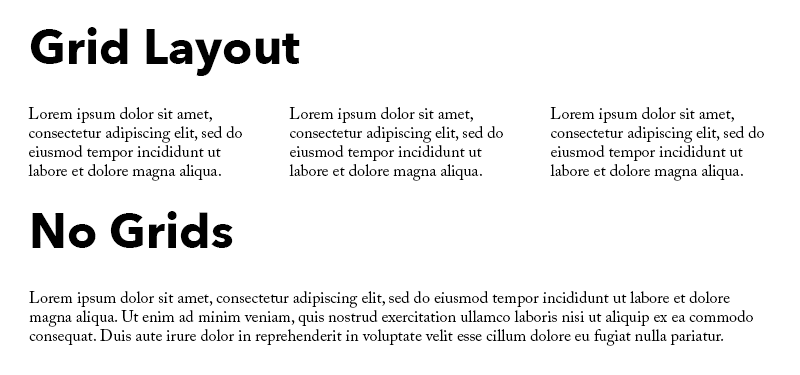 WooCommerce Ready means that the theme is compatible with a popular eCommerce plugin used in conjunction with WordPress. If you are selling online, this feature will be important to you.
Finally, double check what your theme says about contact forms. If it doesn't come with built in forms, you may need to download a separate plugin to manage them (I like Fast Secure Contact Form).
Get Printspiration sent right to your inbox
Plus instant access to our FREE template library!