By Lauren D'Alessandro, October 5, 2016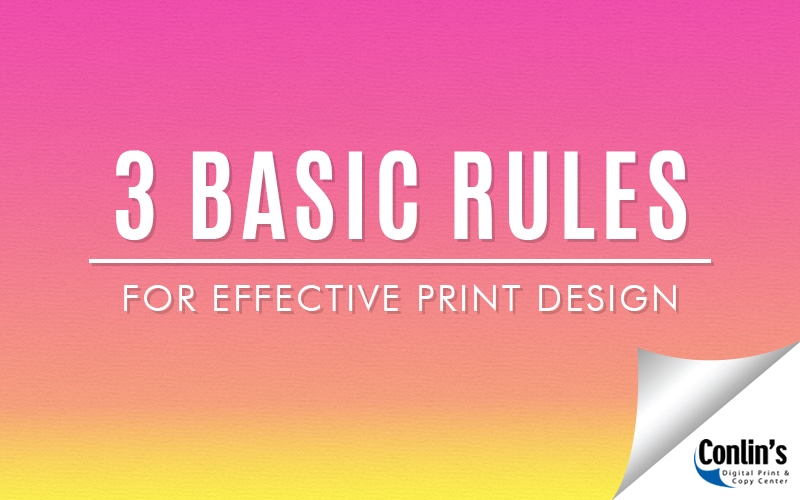 1. Select fonts that are easy to read

There are so many beautiful fonts out there. It's easy to get carried away with the design and forget all about legibility. Cursive fonts are best used for invitations or items that are small and personal. But for brochures, posters, direct mail, billboards – anything that needs to grab attention and communicate information quickly and clearly – choose a simple, clean serif or sans serif font for maximum impact.
Bonus tip: Avoid fonts that are cheesy or overused (Comic Sans, Papyrus, Times New Roman). Choose newer fonts like Avenir, Gotham, Futura, or Helvetica. We love to use this infographic as a guideline. You can find fresh new fonts by searching sites like fontsquirrel.com.
2. Use color to communicate your message
Color has the ability to communicate just as much as your words do. First, make sure you're document is using the correct color mode. CMYK is the standard for print design, and RGB is for web design. Using the incorrect color mode can cause your printed product's colors to vary from the colors you see on the computer screen.
Now that you're using CMYK for print or RGB for web, you can get down to the fun part: using color to communicate. Check out our Conlin's infographic for tips on how to communicate with color, or visit our colors board on Pinterest to find color resources that we love.
3. Follow the information hierarchy
Remember to design with information hierarchy in mind. The more important information that you want the reader to remember should be larger, and clearly displayed (ie. business name, contact information, dates, title), while the remaining information can be smaller. A variation of font sizes breaks the information up in "chunks," making it easier to read and more attractive.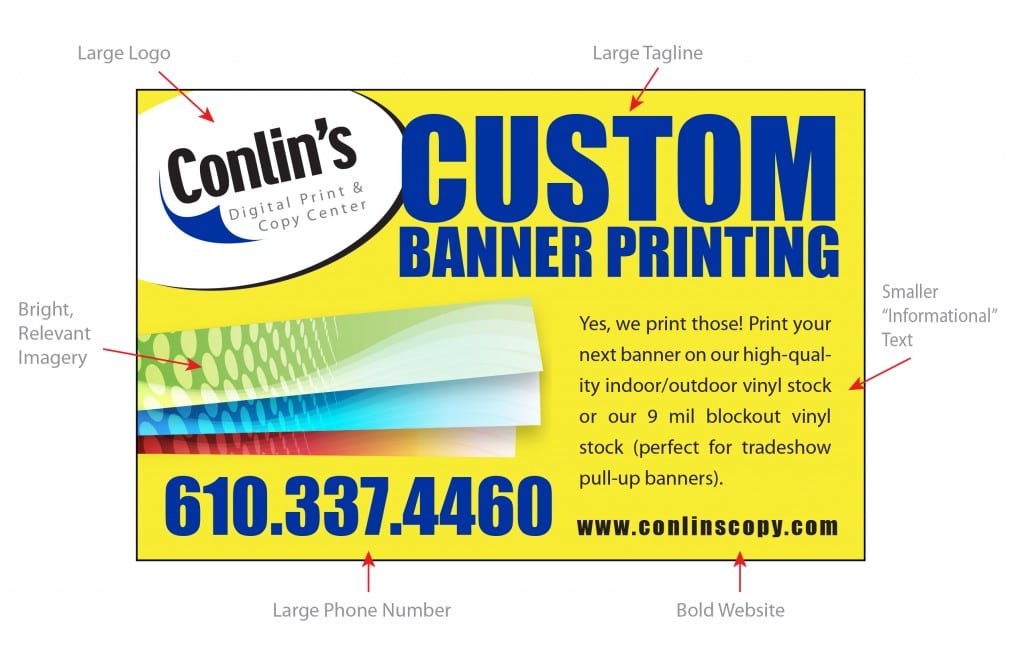 Get Printspiration sent right to your inbox
Plus instant access to our FREE template library!