By Conlin's Digital Print & Copy Center, July 9, 2020
From the beginning, window and wall graphics have been a vital part of business marketing and advertising. Over the years, graphics have changed from simple paint to digital printing. Bare windows and walls transformed into the company's vision. Exteriors and interiors of buildings are forever changing with bold and out-of-the box designs that create a huge impact for bringing in business. There are various reasons window and wall graphics are beneficial to you, but where do we begin?!
~~~
Window Graphics
The window of a storefront is the first impression for a customer. And not only are window decals or a decorative window film great for retail stores, they help corporate offices stand out from the competition as well.
Advertising
Window graphics are an instant and inexpensive way to communicate to customers who you are and what you do. Word-of-mouth will spread like wildfire, growing your client base. Window graphics are one of the best ways to maximize your message.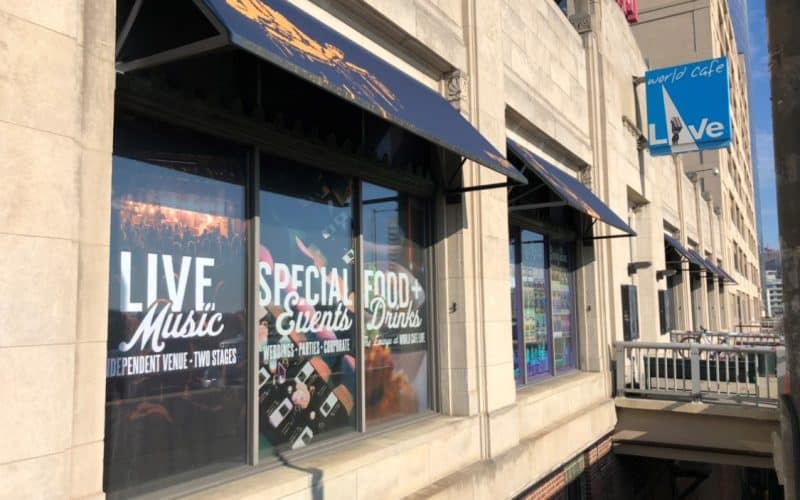 Brand Recognition
To grow a business, you have to build a brand. A plain window doesn't say much to a person passing by, but a clever window decal will turn heads and build invaluable brand recognition.
Retail Specials
You can only do so much advertising in newspapers, through social networking sites and on other forms of media. For retail businesses, displays with discounts, specials, or latest deals and services will give an extra boost to your sales and let customers know what you have to offer.
Create Intimacy
Sometimes people passing by don't need to see everything that goes on inside your business. Other times, there are simply too many distractions outside. A decorative window film quickly solves these problems and gives the privacy that your clients seek. You can even use the sun to your advantage. Use a decal to shield eyes from the sun's bright rays while making the colors on your window graphic pop.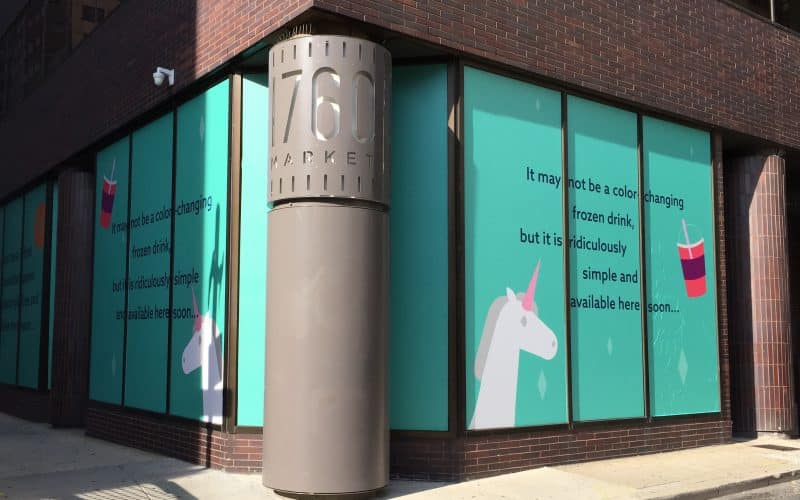 Better View
Things like a brick wall, back alley, or the dumpsters aren't the ideal view for an office. Instead of covering the sight with clunky blinds, consider installing a window graphic instead. Use the graphic to thank your customers for their business, build your brand or offer helpful information.
Directional Help
When people pull instead of push, get confused about parking or don't know which door to use, let a window decal give the message. The last thing you want to do is frustrate a customer before they even walk through the door.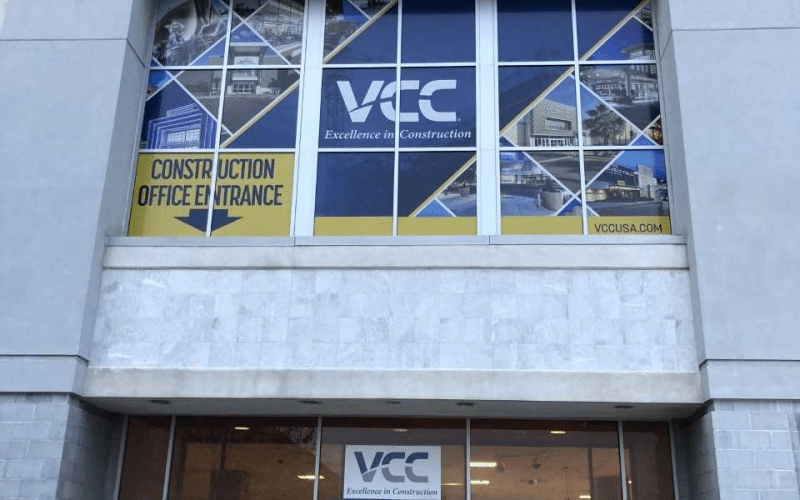 Placement Strategy
The windows on your business aren't the only areas where you can use decals. Share information and build brand awareness in your area by placing decals on company cars, restroom mirrors, and more. Sometimes all it takes to catch the eye of prospective customers is a clever window graphic placed in a strategic location.
~~~
Wall Graphics
Corporate wall graphics show a business's professionalism and are extremely versatile. The interior and exterior walls of a business are equivalent to vision boards, relaying their branding and marketing. Create interest and visual drama on blank wall space. Eye-catching designs will help promote your business and reinforce a positive company culture.
Brand Impression
Just like window graphics, wall graphics give a major first impression. Decorating a lobby, entryway, or hall wall will display your brand and help visualize what you stand for.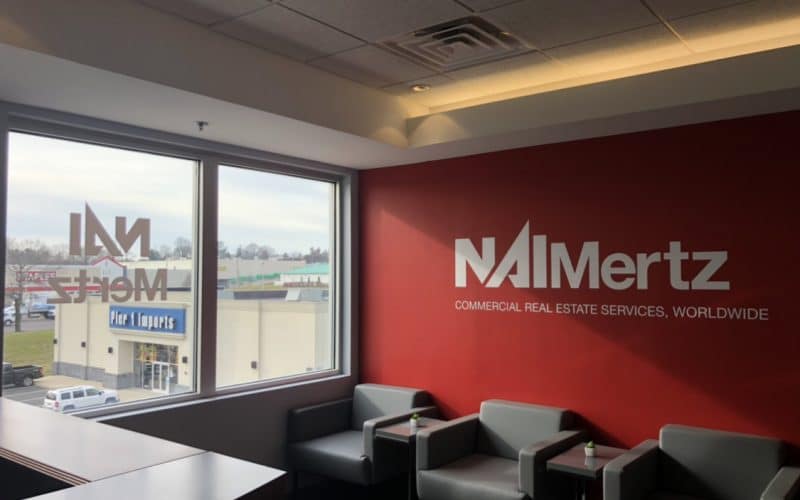 Demonstrate Core Values
Presenting your mission statement and/or core values with a custom wall decal will let your clients, visitors and employees know exactly what your company is all about. It also helps remind your employees of their purpose. Vinyl graphics are perfect for displaying in conference rooms, lobbies, work areas, hallways, break rooms, and every blank space in between.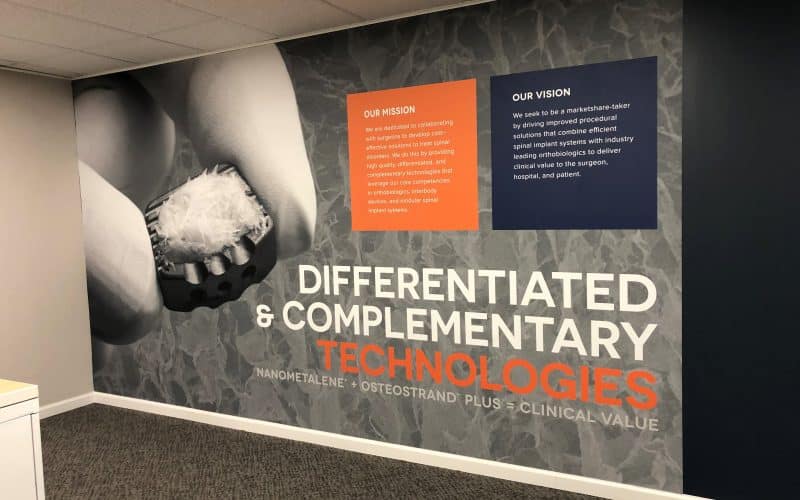 Inspire Employees/Customers
Let your wall graphics serve as a constant reminder of your company culture every day as they walk past it. It's like a permanent pep talk for your team!
Feature Products
Merchandising wall graphics help show off and draw attention to your products. Bold visuals like larger than life wall decals of people using the very products you sell will showcase what you do.
Creative Customization
This is where you can have a little fun. There are so many patterns, fonts, colors, etc. that can be displayed on your walls. Customization is limited to your imagination. Wall graphics are a great way to leave employees or customers saying "WOW! I have never seen that before."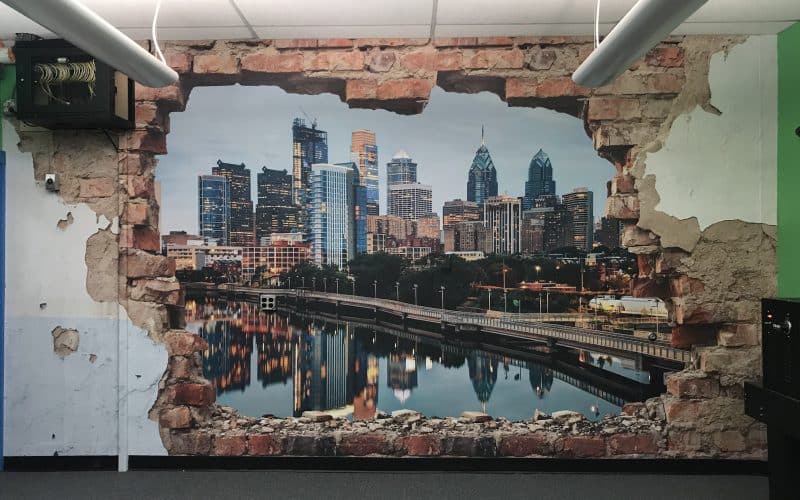 ~~~
Overall, your business will benefit from a rejuvenated look and feel from window and wall graphics. Let Conlin's Print help guide you through the process from design to install. Ready to start your next custom project? Contact us today at 610-3374460 or kingofprussia@conlinsprint.com. It's time to make your business POP!
Related Articles:
Multi-Colored Office Window Perfs
Why Your Business Needs Custom Printed Wallpaper
Written by:
Heather Fesmire
Digital Marketing Coordinator
Images taken from Conlin's Print projects and installs. 
Get Printspiration sent right to your inbox
Plus instant access to our FREE template library!