By Conlin's Digital Print & Copy Center, January 20, 2020 | In the News, Marketing
It is not only a new year, but a new decade and print is flourishing. There is always a need for physical printed projects, and nothing compares to holding a book, postcard, or flyer in your hands. With so many various options of inks and materials to print on, the possibilities to enhance your business are endless.
Throughout this past decade Conlin's Print has grown exponentially. It is crazy to believe that we have approached our 40th year of business! Not to brag, but this is a grand achievement in the print world. We know that business is powered by print and nobody does print better than Conlin's.
This past year alone, Conlin's Print gained multiple new pieces of equipment, experimented with different ink options, visited conferences, and more. Below we couldn't help but share some of our accomplishments, new equipment, and featured projects.
2019 Accomplishments:
Our main highlight of 2019 was the growth of our equipment. Conlin's is always upgrading to the best technology, so we can pass quality to our customers.
Digital printing continues to grow in popularity for printers and customers. The faster turnaround times, more flexibility, and the increase in personalization capabilities push digital printing forward as technology advances (H & H Group).
We are known for our quick turnarounds – completing jobs in such a tight window and we pride ourselves as one of the only print companies in the area that can get it done.
2019 New Equipment:
In 2019, we welcomed a new VUTEk h3 printer and Zund cutter. Both machines are dramatically quicker and increase quality, turnaround time, and productivity which helps our customers reach their goals.
2019 Featured Projects:
An Empowering Install – Indoor & Outdoor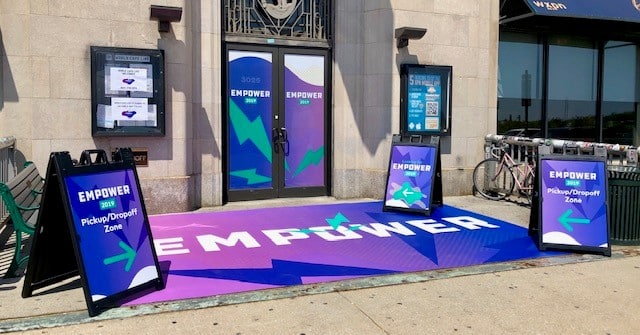 View our PROJECT GALLERY for more empowering installations.
Full Potential Wall Install – Indoor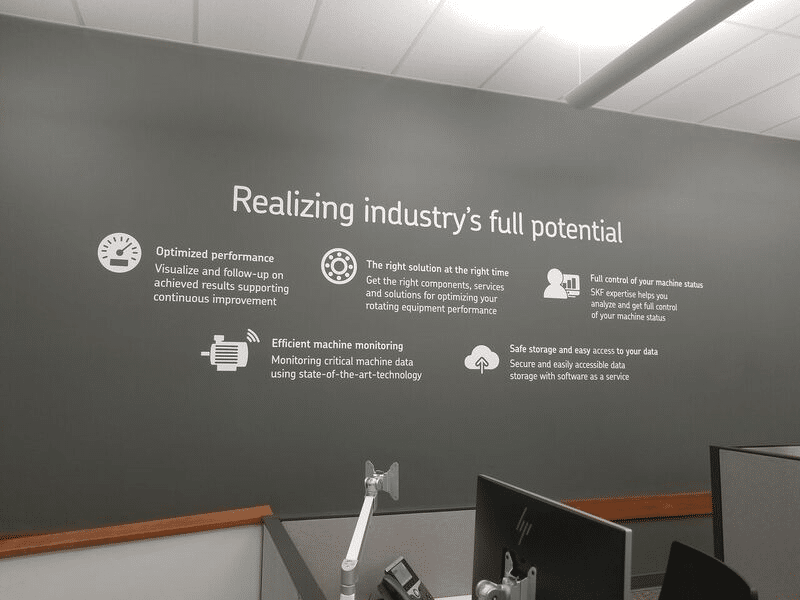 For a similar project CLICK HERE.
Tech & Nature Office Wallpaper – Indoor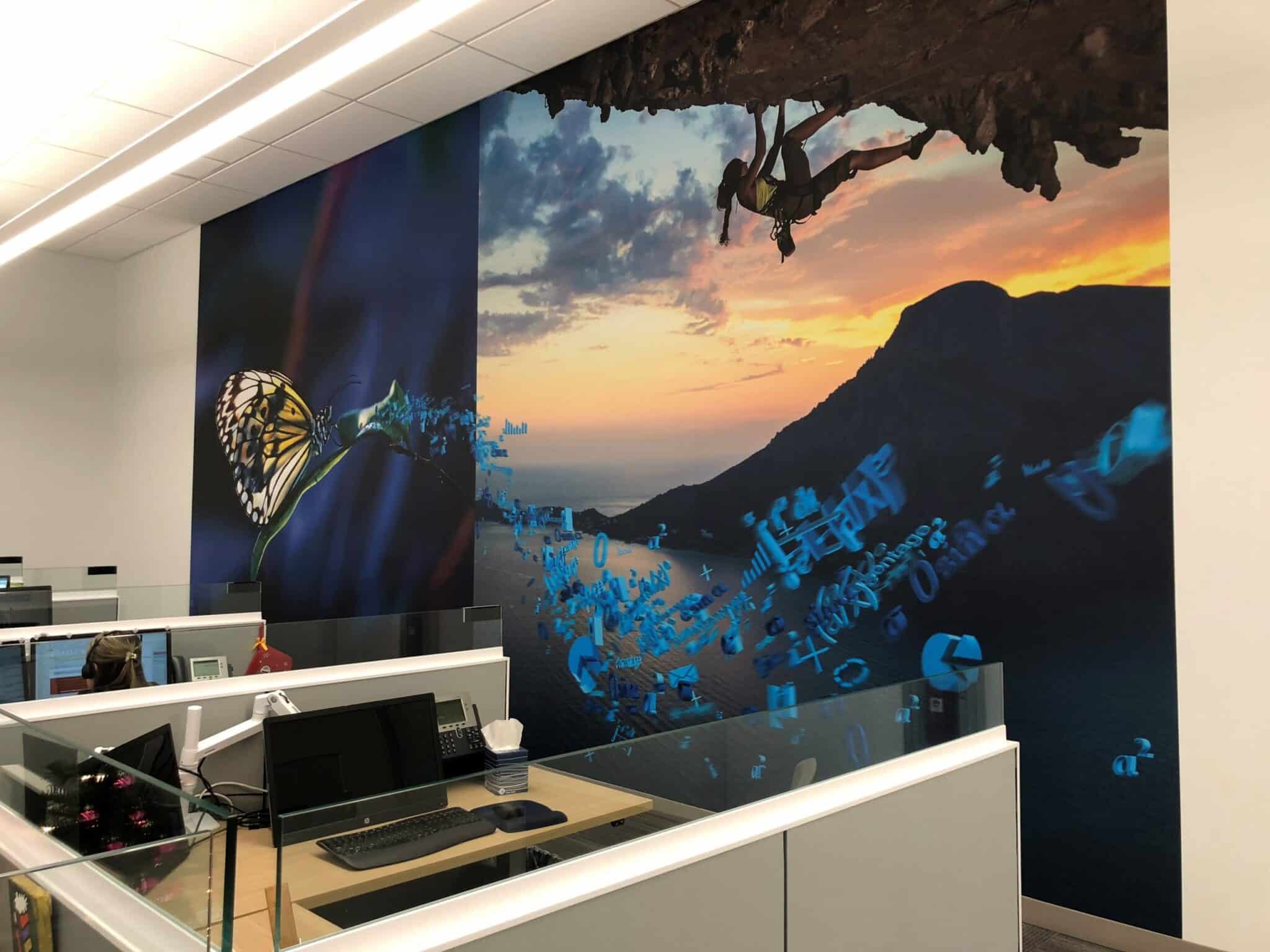 For a similar project CLICK HERE.
Unicorn Storefront Window Install – Outdoor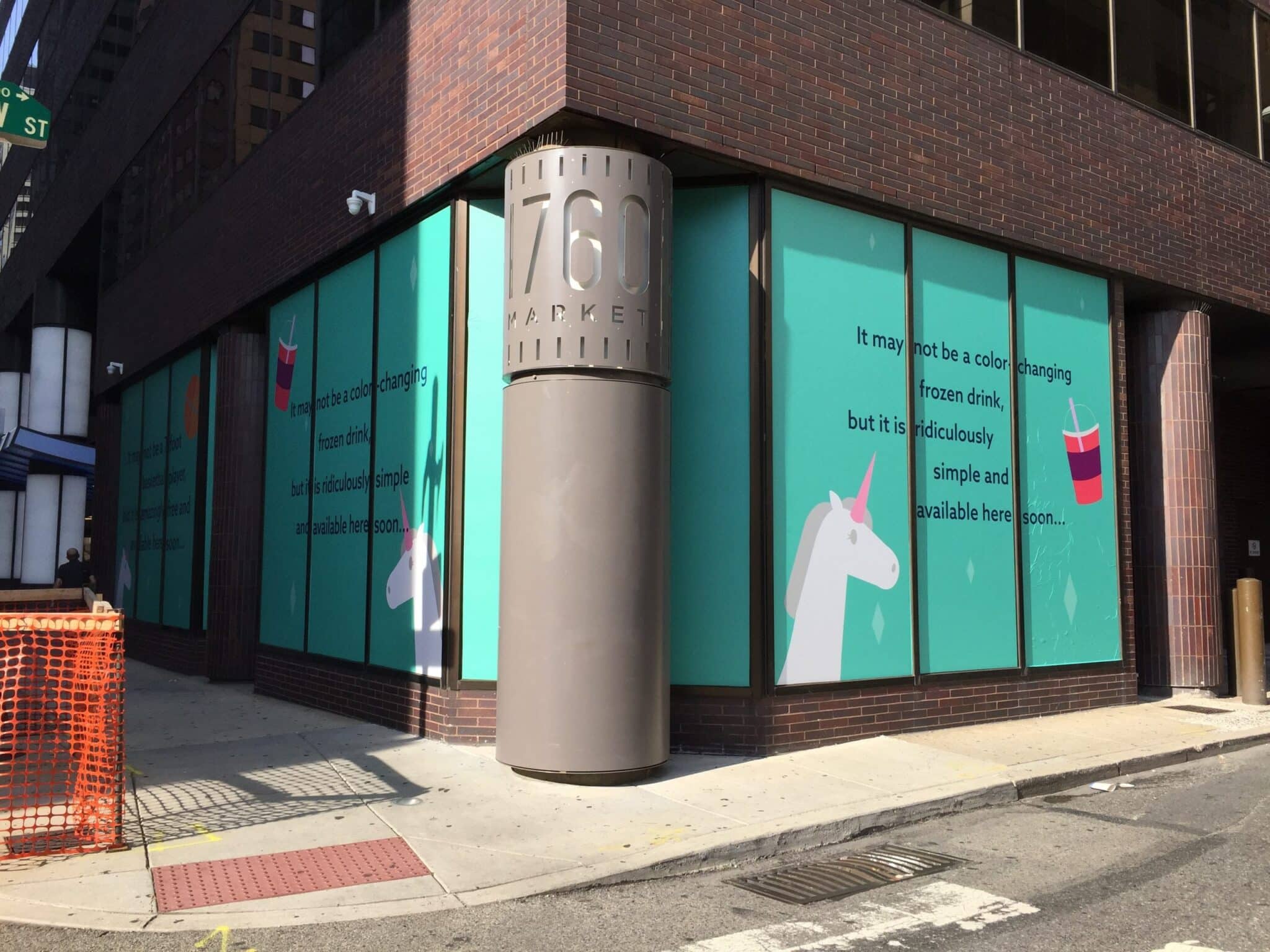 For a similar project CLICK HERE.
Acrylic Standoff Office Décor – Indoor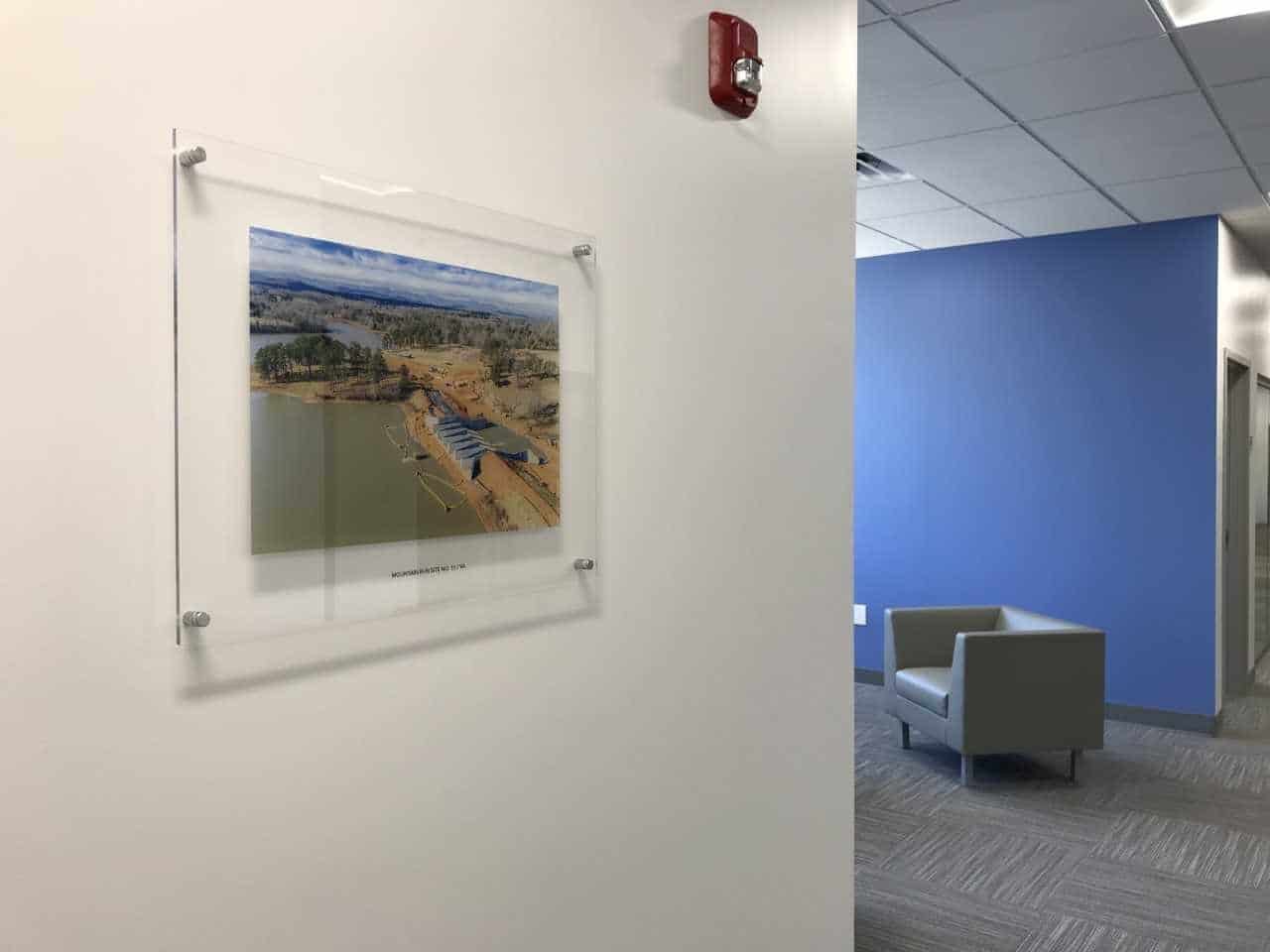 For a similar project CLICK HERE.
2020 and Beyond
As we investigate the future, we see more growth, experimenting with new materials, and keeping business fresh!
2020 is all about continued success. The only way to do that is keep an eye out on industry trends, see what services and equipment are becoming obsolete and in turn, finding ways to optimize quality and turnaround time for our customer.
Here are a few trends that we know we will continue with or adopt this year:
Personalization
The demand for increased personalization continues to grow as technological printing advances create more project opportunities for individuals and businesses (H & H Group).
Printed Textile & Interior Décor
Textile printing grows every year and sustainability is one of the drivers. There is an importance within the brand and retail environment of soft goods. They expect digital print for interior décor to continue for years. Especially as the retail sector adapts to new landscapes within their physical locations. Interiors of physical store locations are becoming a part of the retail experience which includes wallpaper (Big Picture).
Evolving to Technology
Mail is moving into smart technology. Intelligent mail barcodes uniquely identify mail pieces, add value, grow mail usage, monitor and improve delivery service performance, and improve efficiency (Mailing Systems Technology).
As mobile and other print technologies evolve, mail has the potential to offer greater value by engaging customers in new and exciting ways. Direct mail continues to be relevant part of the marketing mix (Printing News).
2020 Goals:
Conlin's is going to continue to expand our large format capabilities. Our new equipment brings bigger and better projects for 2020. We have tremendously upgraded our installation efforts, including installs for branding and events whether indoor or outdoor. Conlin's is ready to go BIG or go home!
Inkjet printing is the future of printing and an inkjet printer is a large goal for 2020. The inkjet quality is getting much better and allows us to tend to much larger jobs. Inkjet is great for mailing which is a huge part of our business.
A die cutter is also another piece of equipment we would like to see in 2020. We are looking to upgrade our capabilities this year.
Lastly, Conlin's is looking to reach out to new clients. New customers mean new projects and continued business. It is vital to continue to add new clients to our repertoire. Our web-to-print sites are huge, and we would like to continue to introduce prospective clients to that platform.
Overall, 2019 has been a wonderful year with a skilled close-knit team and we are ready to take on the roaring 2020's!
Written by:
Heather Fesmire
Digital Marketing Coordinator
Sources:
Big Picture
H & H Group
Mailing Systems Technology
Printing News – What They Think
Get Printspiration sent right to your inbox
Plus instant access to our FREE template library!