Most of our customers know that we are a full-service direct mail provider, but did you know that we also have the capability to create highly customized landing pages for your campaigns?
Custom landing pages are a great way to drive online traffic with your direct mail, and they can be more effective than linking to your regular website. Here are three reasons why adding a custom landing page to your next campaign could dramatically improve your response rate!
1. Personalized URLs (PURLs) increase engagement
PURL's are a great way to boost the response to your campaign. The most effective way to structure them is to use the recipient's first name. It's human nature that people love seeing their name on things. This will communicate a sense that this landing page is just for them - which if you use personalization effectively, it will be!
Below: PURL Example from Our Print Newsletter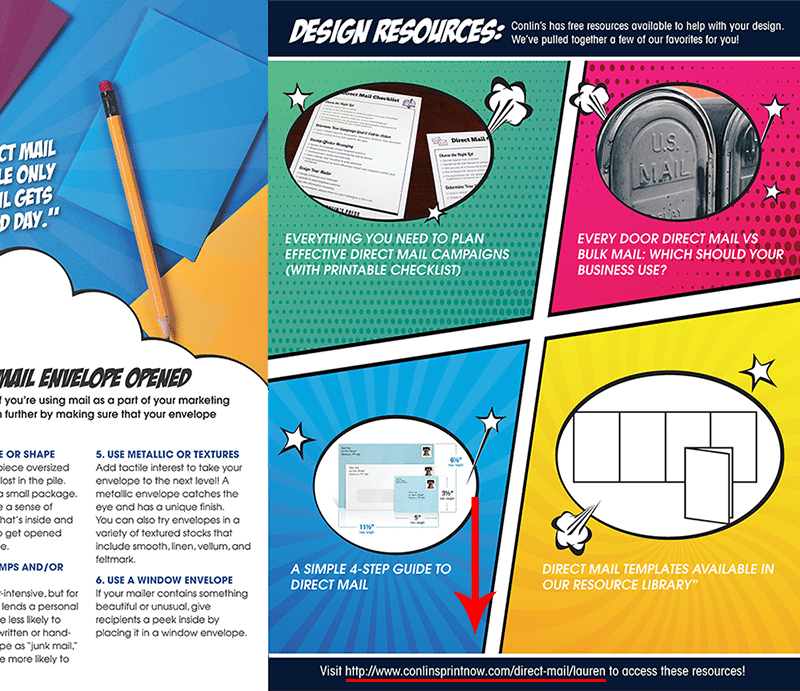 2. Personalized greeting and/or content provides a better value to your recipients
Include personalization on the landing page itself, such as greeting the recipient by their name. Take it a step further by using personalized content and images that are relevant and targeted to specific segments of your list.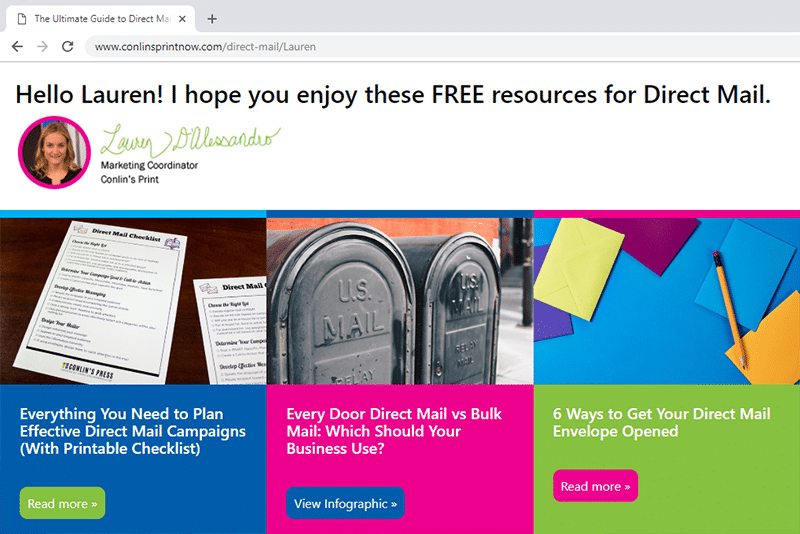 3. Better analytics than linking to regular webpages
The best part of a campaign that uses PURLs is the ability to track who responded. Analytics for a regular webpage will only show you the total visitor count, and you won't know whether people went online in response to your mailer or for another reason. A PURL campaign allows you to know exactly which recipients went online after they read your mail.