By Conlin's Digital Print & Copy Center, September 16, 2020 | Marketing, Products & Services
Marketing kits are a collection of printed marketing materials companies provide to prospective clients. Effective kits show potential customers what differentiates your company from the competition and why you are the better choice.
In the age of email and websites, print marketing is a unique way to market yourself. A joint study between the USPS and Temple University showed that respondents were more emotionally connected to print marketing than digital. Contrary to popular belief, emotional selling is just as valid for B2B companies. So, giving someone a printed marketing kit leaves a lasting impression!
In our previous blog, we spoke about how packaging influences your marketing, but what about the whole kit-n-kaboodle, the contents, the all important inside goodies? Essentially…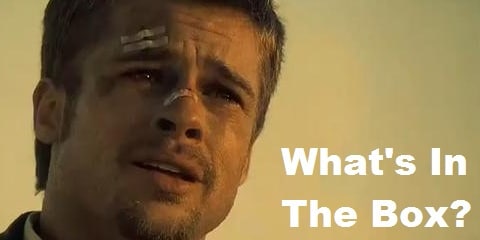 What to Include In Marketing Kits?
The short answer is anything that gives you a competitive advantage. Your small business budget and what phase of business you're in will determine exactly how much to include. But, we say go all out to stand out!
Presentation Folder (or Something to Keep Everything Together)
Business Card – Always include a couple of business cards in your marketing kit so potential customers can keep one in their wallet or give extras away for referrals. To stand out from the competition, try a thicker stock, special effects like embossing or rounding corners.
Promotional Products – Give your potential client something useful like a pen, phone charger or magnet so they'll always have your contact information handy. This is a huge advantage because your prospect will always be exposed to your company and will be quick to think of you when a need arises. Visit our promo store to find the perfect items.
And much more!
Marketing Kits & Themes
You decided what you would like in the kit, but most importantly you need a theme. Here are some ideas to get the creative juices flowing…
Welcome Kits – Introduce a new business, employee, student, etc. to the wonderful new opportunities you are providing them. Consider utilizing brand marketing in all of your items by including your logo, catch phrase and colors. Welcome kits are great for real estate companies, school admissions, camps and more.
Wellness Kits – Self-care and wellness are a huge part of our world right now. Show appreciation, help prevent the spread of germs, create a calm environment with a wellness kit. Make a Covid-19 kit with hand-sanitizer, face mask (with your logo of course), Touch Less Tool, and sanitizing wipes. Send out a spa kit with lotion (we all know we need it for our dry sanitized hands) and bath bombs.
Foodie Kits – Spice it up with a little fun food kit. Who doesn't like food? Design a gift kit just for a picnic day out or kitchen gadgets to make a lasting impression. Clients will think of you every time they grab utensils for work with a custom cutlery set.
Subscription Kits – No matter what topic, people love receiving items in the mail. If you are looking to grow an audience and make your kit a reoccurring element, we suggest creating a subscription based kit. You can include a variety of contents like a monthly journal, stickers, feel-good promo items. From cute to educational, all types of subscription kits can be made with Conlin's. Ask us today about starting your own! 
Pulling Your Marketing Kit All Together
Once you know what contents and theme your business is working with, you are one step closer to exceptional branding and marketing. Make sure you take into account the size of the items, so you can make sure they all fit within your packaging. Take your designs (we can help with this if you need it), lists, and ideas to Conlin's Print and we will make your dream a reality! Email us today at kingofprussia@conlinsprint.com.
Written by:
Heather Fesmire
Digital Marketing Coordinator
Conlin's Print
Get Printspiration sent right to your inbox
Plus instant access to our FREE template library!