InDesign / Illustrator:
Select the object/text that you want to be clear
Swatches: select the magenta color or make color 100% magenta.
Rename the swatch: Clear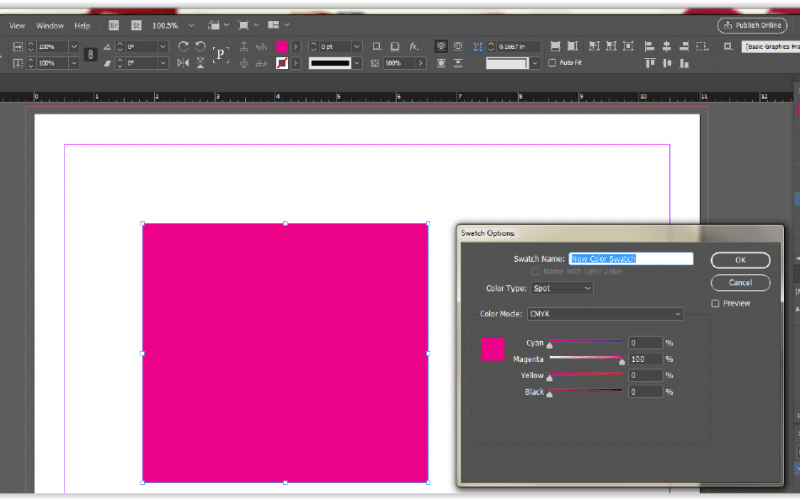 Color Type: Spot
Color Mode CMYK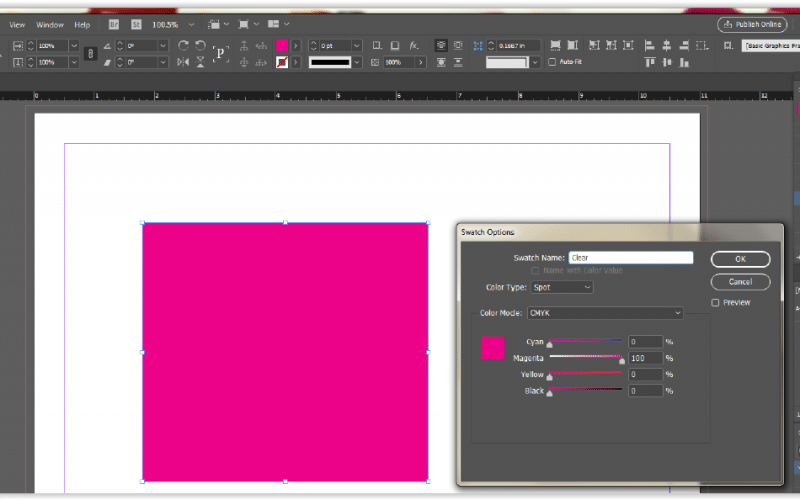 Make sure the layer that is to be Clear is its own layer and the top layer.
Rename the layer that the Clear is on Clear (Capital C, lower case "lear", Clear)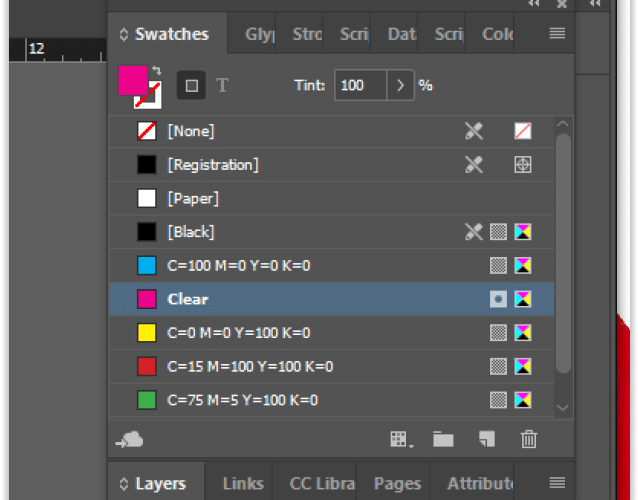 Under Attributes: You must select Overprint Fill or Overprint Stroke depending on the selection you are using.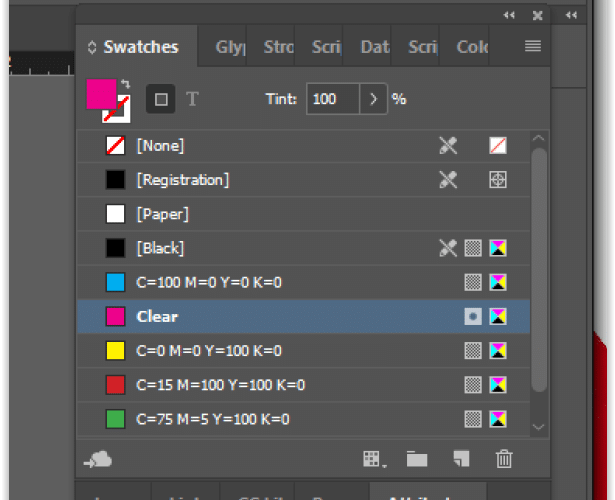 Save your file as a HIGH Resolution PDF.
Can't get your design to work?
If something is wrong with your file, double-check these things:
Check that layers are in the right order.
Did you set your clear objects to overprint?
Make sure your PDF settings are correct.
Request Print Samples
Our clear ink looks their best in person, and the design files look different on the computer than they do when printed! We recommend that you request a clear ink sample, which will help you visualize the end result.