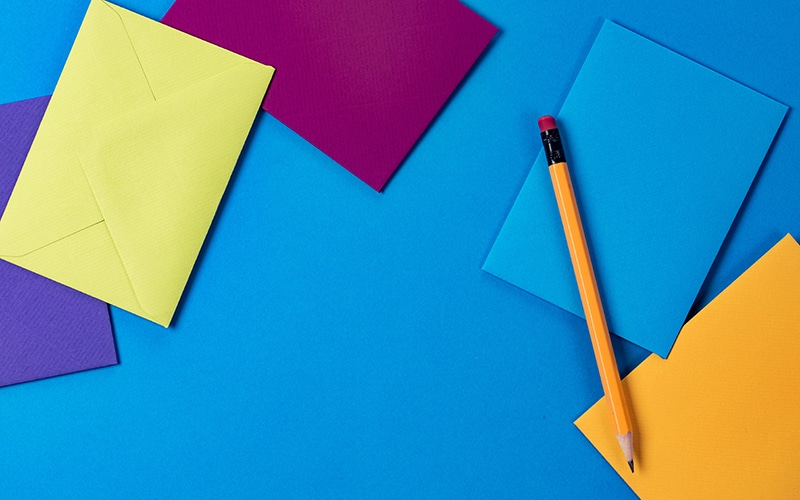 "80-90% of direct mail gets opened, while only 20-30% of email gets opened on a good day." [Resource for Solutions]
Direct mail can be a powerful marketing tool, so if you're using mail as a part of your marketing campaign, you're already a step ahead. Go even further by making sure that your envelope stands out from the rest of the pile!
Here are a few easy tricks for getting that envelope opened:
1. Use brightly colored envelopes
Stand out from the pile of white envelopes by using eye-catching neon colors.
2. Add "bait" to your envelope
Bait is a great way to entice them to open the envelope. For our magazine campaign, we used the line, "Take a look inside!" to get people curious about the contents.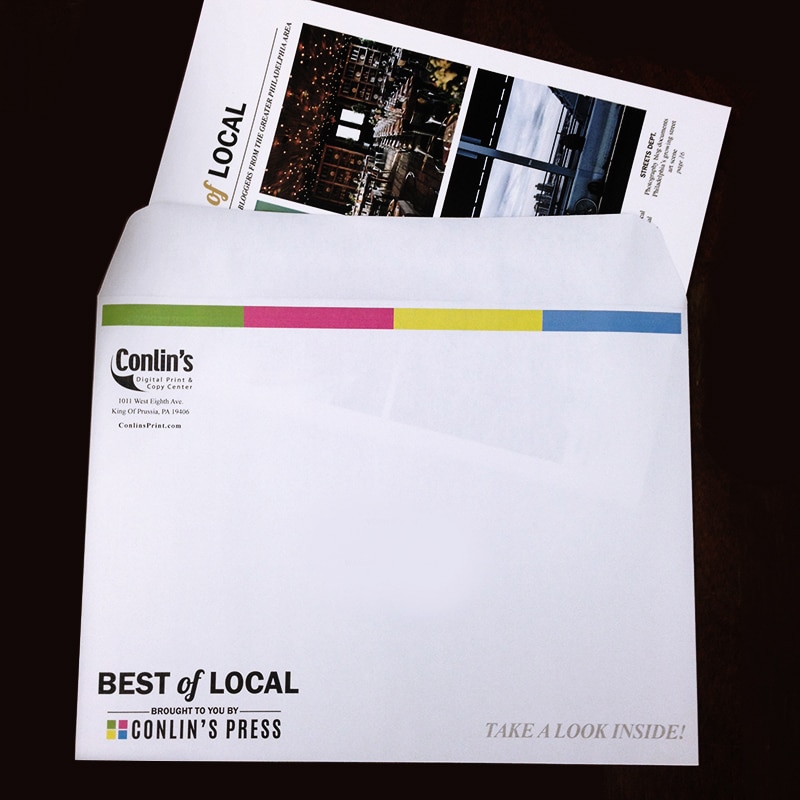 3. A unique size or shape
Make your mail piece oversized so it doesn't get lost in the pile. Better yet, send a small package. Packages create a sense of intrigue about what's inside and are more likely to get opened than an envelope.
4. Use real stamps and/or hand address
This is more labor-intensive, but for a small mailing it lends a personal touch. People are less likely to write off a handwritten or hand-stamped envelope as "junk mail," and are therefore more likely to open it.
5. Use metallic or textures
Add tactile interest to take your envelope to the next level. A metallic envelope is eye-catching and has a unique texture. You can also utilize a variety of laminates to add texture to your mailer. Soft-touch laminate is a popular option. It creates a smooth, velvety finish that's very appealing.
6. Use a window envelope
If your mailer contains something beautiful or unusual, give recipients a peek inside by placing it in a window envelope.