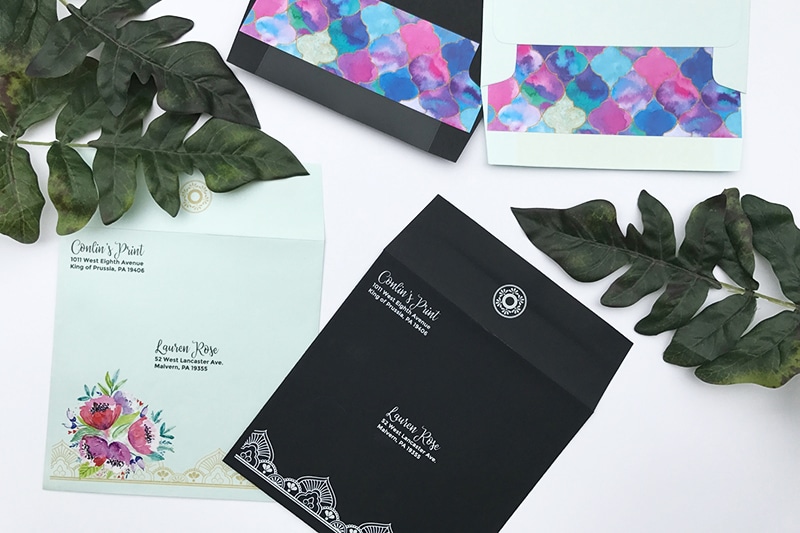 First impressions are important. When you go on a job interview or that all-important first date, you don't just wear the first outfit you pull out of your drawer. You put your best foot forward and choose your outfit with care. A great outfit helps you leave a great first impression. It communicates something about you before you even start to speak.
When you really think about it, isn't an envelope your direct mail piece's first impression? A lot of effort was put into creating that beautiful invitation or mailer. Why wouldn't you want to send it out in an envelope that says, "I am carrying something awesome inside – you definitely want to open me!"
Fortunately, there endless ways to elevate your envelopes. Here are five of our favorite tricks for making them stand out.
1. Eye-Catching Colors
A bright envelope is exciting and attention-getting! There are so many colors to choose from. If you are sending an invitation, coordinate the color to your design. If you are sending a direct mail piece, choose something that stands out. It might be beneficial to consider how colors communicate.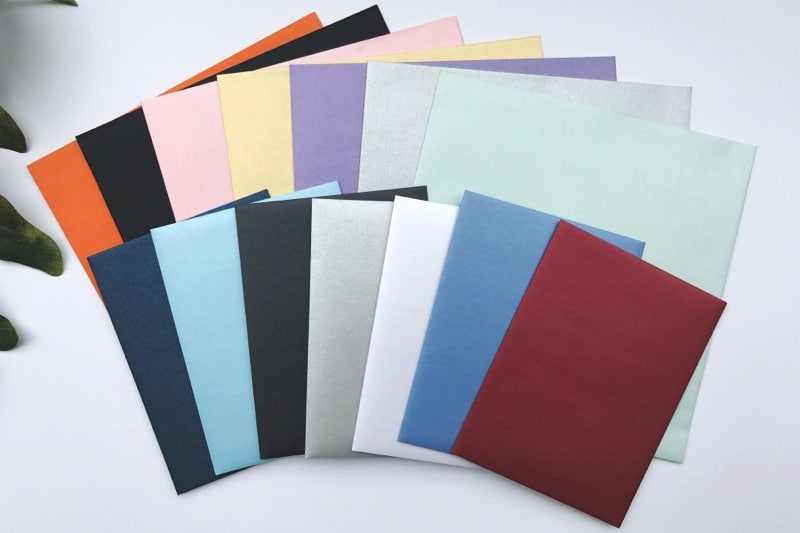 2. Unusual Size or Finish
Envelopes come in a variety of sizes, colors, and even TEXTURES! Don't forget to consider these elements when making your selection. Just remember that the size change will affect the postage cost. We love to browse Mohawk's Envelope Guide to see what options are available.
3. 4-Color Envelope Printing
We can print full color designs on your envelope! Use this service to beautify your envelope's appearance (a la this gorgeous floral printed pattern), or use it for marketing purposes. Adding "bait" to the outside of your envelope can increase it's chance of getting opened. Bait is a line that entices someone to open your mailer.
For example:
Look what's inside!
Time sensitive offer inside!
A special gift for our preferred customers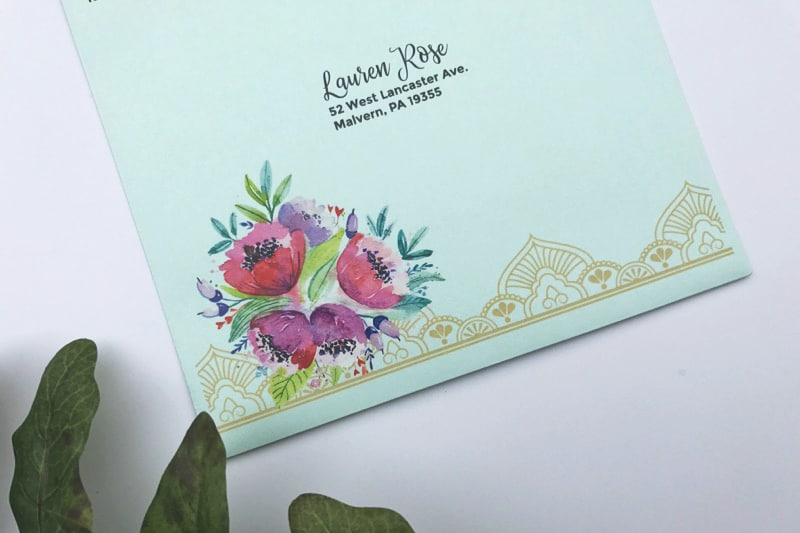 4. White Ink
Our specialty white ink can be used on your envelopes, too! If you're using white ink, choose a darker envelope color to make it stand out. The effect is quite stunning!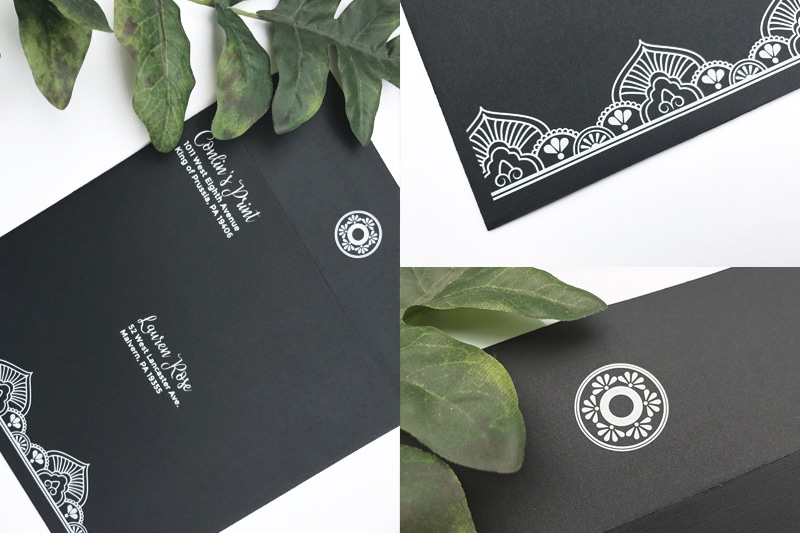 5. Envelope Liners
Discovering another pop of color or pattern when you open the flap of your envelope is a delightful surprise! It shows attention to detail and makes your piece look even more finished. My envelopes have a colorful Moroccan pattern inside, but yours could have anything from a photograph to cleverly placed messaging.