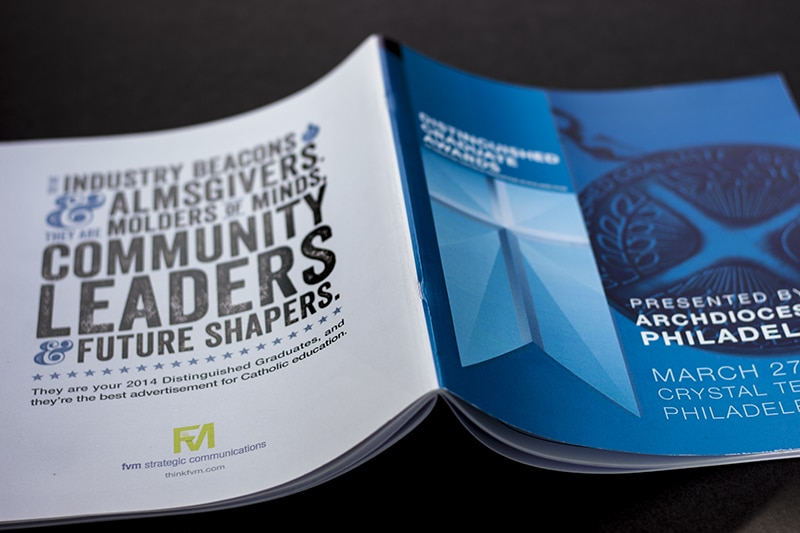 Saddle stitch booklets are a popular and cost effective binding method that gives your projects a professional finish. To set up your design document properly for saddle stitch, there are a few tricks you'll need to know.
1. The total page count needs to be divisible by 4
This booklet is basically a series of folded spreads stapled together. This means that the total page count needs to be divisible by four—otherwise you will have blanks at the end of your book.
2. Your pages will be ordered differently than with a regular booklet
It seems natural to arrange your pages in order, but with this booklet type that will result in your pages being jumbled in the final product. For the pages to be in the proper order when the booklet is assembled, your design document will need the pages set up in a different order.
If you are using Adobe InDesign, follow these instructions for proper setup. If your design program doesn't do this automatically, you'll need to figure this out manually. Fortunately, it's not too hard with this simple trick, shown on the infographic below.