NOTE ABOUT FONTS: All of these invitation fonts are free for your personal projects, but some of them require the purchase of a license for commercial use. Be sure to read the licensing rules provided by the font's creator!
Designing an invitation suite for a wedding, birthday party, corporate gala, or another special event? Typography and fonts will play a key role in your design! Fortunately, there are plenty of beautiful free invitation fonts for you to choose from. We've collected a few of the best fonts for invitations below.
Script Fonts
A scripted font conveys elegance. Use your cursive font for larger text on your invitation (such as bride and groom names, the birthday girl or boy's name, or other headers in your content) and select a readable serif or sans serif font for the body text. Using cursive for the whole invite can be an eyesore!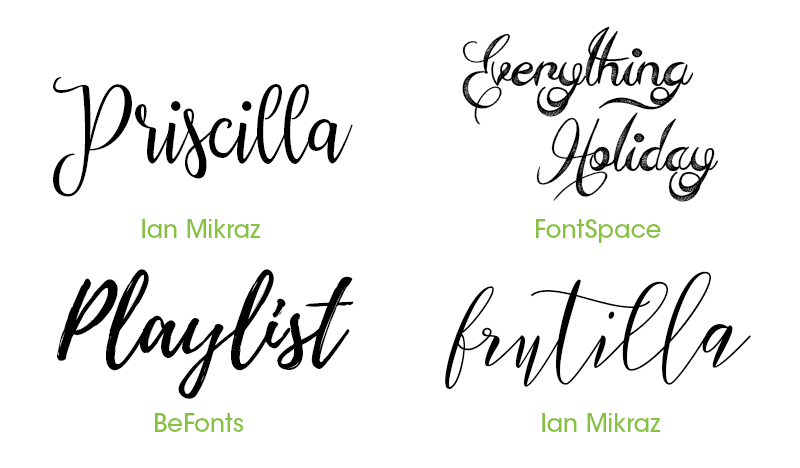 Priscilla | Everything Holiday | Playlist | Frutilla
Handwritten Fonts
Handwritten fonts can convey a variety of things depending on your font choice. But they are usually a great way to lend a more personal or laid-back vibe. The "Feel My Heart" font is very sentimental.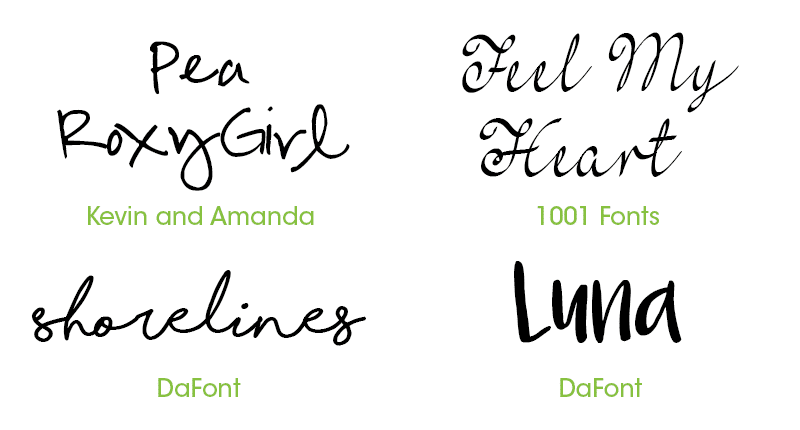 Pea RoxyGirl | Feel My Heart | Shorelines | Luna
Serif Fonts
Serif fonts are classic, easy-to-read, and never go out of style. Choose a modern serif font to prevent your invites from looking too dated.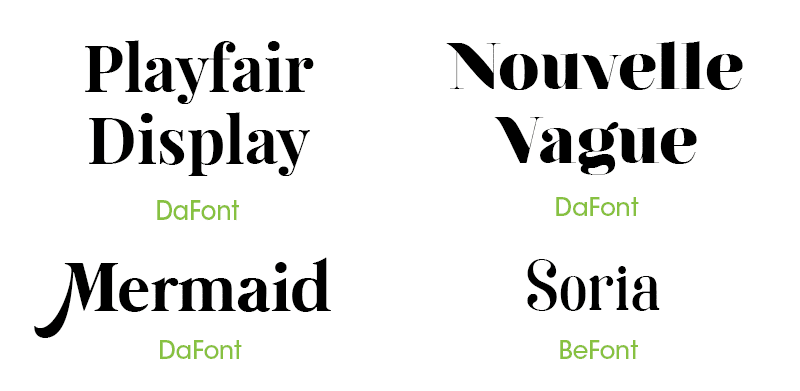 Playfair Display | Nouvelle Vague | Mermaid | Soria
Sans Serif Fonts
Sans serif fonts are great for designs that are clean, ultra-modern, or minimalist.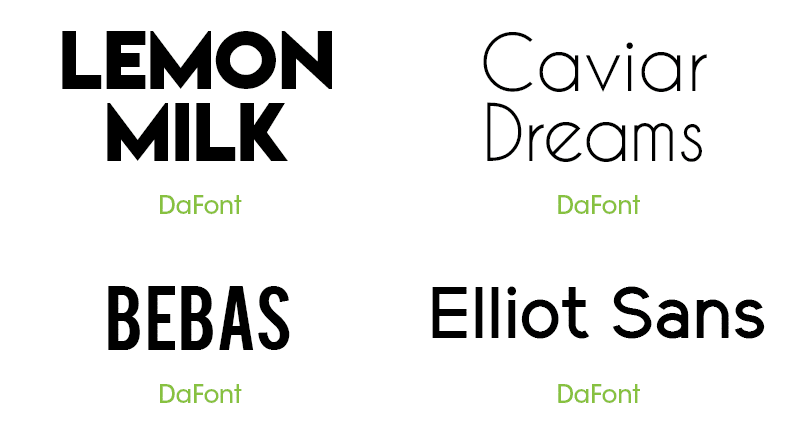 Lemon Milk | Caviar Dreams | BEBAS | Elliot Sans
Pro Tip: Selecting Body Text
Serif fonts tend to be just slightly more legible as body fonts on printed materials, while sans serif fonts tend to work better for body fonts on digital materials (like webpages). Keep this in mind when designing.
It's also important to remember that a font that looks beautiful as a headline might not work well for body text. Be sure to read through your final design to ensure that it's both beautiful and legible!