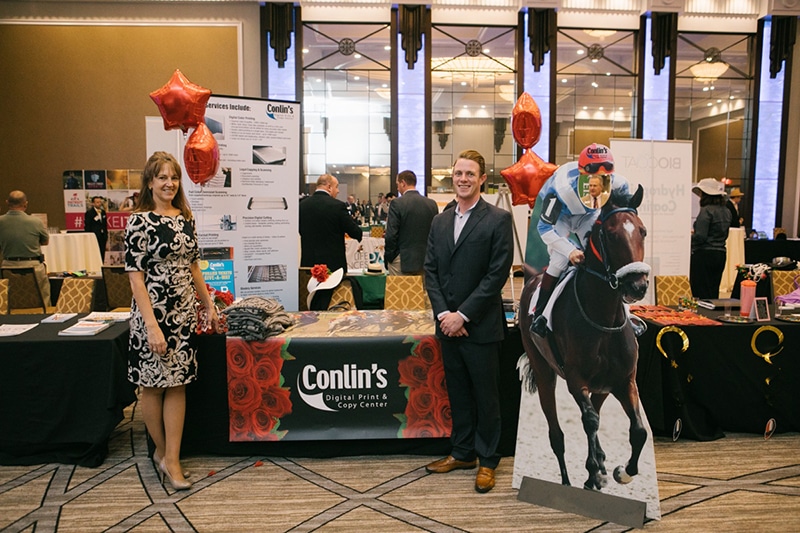 Hosting a company gala, a fundraiser, or attending a trade show in the near future? Have you decided kind of signage you'll be using? The best event signage is portable and lightweight (no need to make setup more work than it already is!) and bonus points if it can be reused for your next event (you'll save money and you'll feel good about the trees you saved).
There are some standard signs that you'll find are commonplace at events — vinyl banners, pop-up banner stands, and posters. But a clever and unusual sign can be a great way to build brand memory and make your event unforgettable. Below, you'll find four unique signage types that we recommend trying out for your next event.
Cutouts
You can have a life-size cutout, or you could go with a Polaroid or Instagram frame that guests can hold up in the photo.
Why They're Cool: Cutouts are attention-getting and people tend to gather around them, especially if they are funny! They are a great way to get your event on social media. Just include messaging that lets guests know what hashtag to use when they post photos with your cutout. Don't forget to include your logo in the design!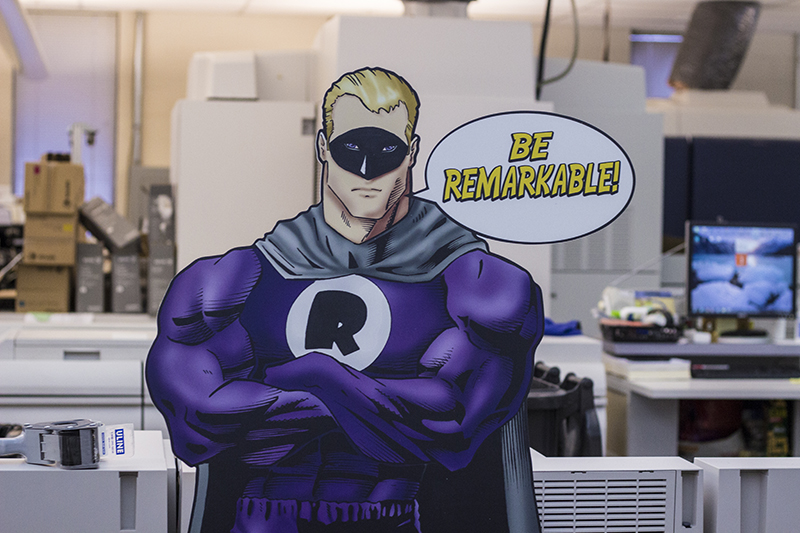 Signage Tower
Hosting an event is expensive, and so is buying signage you're only going to use once. We love this tower because of how easy it is to customize for your special event. This signage tower is made of interlocking gator board panels. Build it to any height that you desire!
Why It's Cool: Design the panels around your branding and then just print 1-2 panels that contain event-specific information. The next time an event rolls around, you can easily have a new panel or two created to update the piece for the event. It's more cost-effective than buying a new sign every time!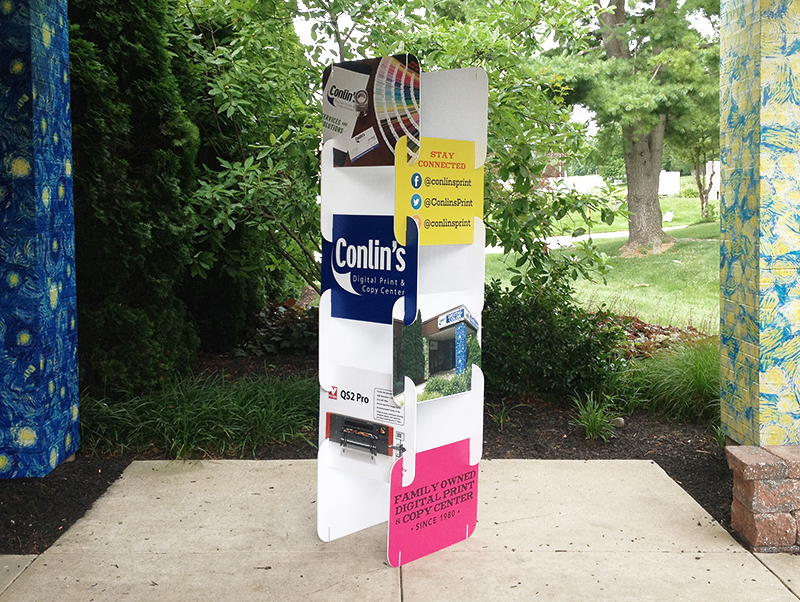 Added bonus: These gator board panels are lightweight and can easily be stacked and placed in a tote for easy transportation to the event. You can view more photos of this project here.
Table Runner
A custom table runner is a great addition to your next trade show booth or event sign-in table!
Why It's Cool: It's great for branding and it's another lightweight item – so much easier to transport than most signage! It's perfect for your sign-in table, silent auction tables, or for a table that's displayed on stage.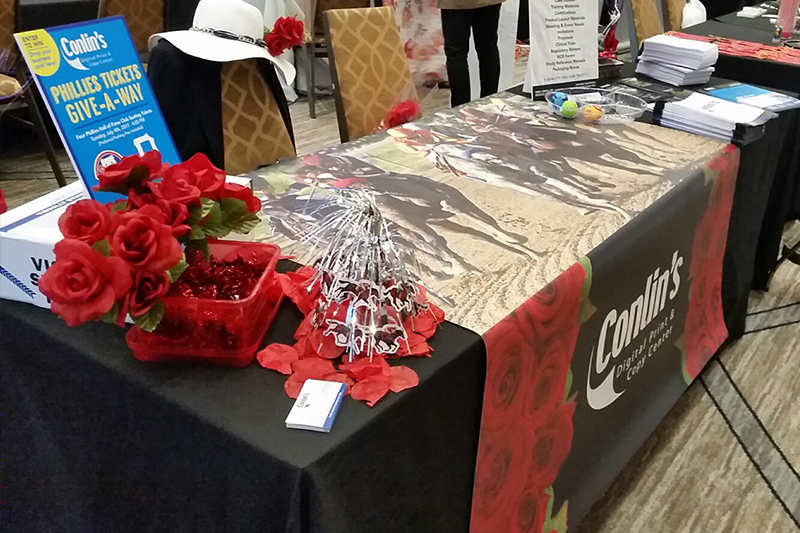 Window Clings
If your event venue has lots of windows or glass doors, kick your signage up a notch with window clings!
Why They're Cool: Window decals really lend an extra level of professionalism to an event. They are a great way to communicate the event's message and generate a sense of excitement and synergy. Plus, the clings are temporary and easy to install and remove.